There are many ways you can improve your web design skills and get better at what you do, and there is always more to learn even if you think your skills are up-to-date and ready for anything.
Why You Need to Improve Your Web Design Skills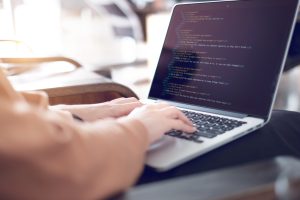 There are probably a million reasons why you need to improve your web design skills, but here are a few:
First, to keep up with the latest trends.
Whether you want to stay competitive in a job market or with your clients, using current web design styles and techniques is crucial. However, suppose your skills aren't on par with contemporary trends. In that case, you will have trouble attracting new business – especially if the client has received proposals from other designers who have more modern web design skills.
To offer your clients a more comprehensive range of services.
If you find yourself only able to create one type of website, it's time to expand your skillset and offer a broader range of services. By working on multiple types of websites, you will be able to provide a more diverse client base with the kind of websites they're looking for.
To save money on development costs.
If you know how to work with multiple web design platforms, you can offer your clients a more comprehensive package that includes responsive web design and development at a reduced cost. In addition, if you have the skills to design custom themes, you can sell these themes to clients for a profit.
To enhance your employability and advance in the workplace.
If you want a promotion or a raise at your current job, it's time to show off those web design skills. Many companies are looking for people with solid web design skills since having someone on staff with knowledge of websites and internet marketing can increase profits.
5 Ways to Improve Your Skills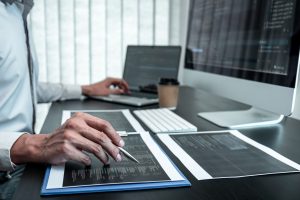 There are many ways to improve your web design skills, and it starts with adding a few new tools to your box.
Here's a list of 5 ways to do just that:
Embrace Responsive Web Design
Responsive website design is the way to go since there has been an increase in mobile surfing. Google reports that around 50% of those who search the internet use a mobile device – and this number is expected to keep climbing. As such, it's essential to make sure your website is optimized for both desktop computers and mobile devices since you never know where a client might be surfing the web.
Get Inspiration From
It's essential to learn from others in the field. One way to do this is by getting inspiration from other websites. If you find a design you like, try looking at the source code for any techniques they may be using. Remember that just because something works on another website doesn't mean it will work on yours. You may also want to look at other web design portfolios to see what you like about the websites and what you don't.
Learn New Platforms
It's essential to stay up-to-date with new software and web development tools so you can offer your clients a more comprehensive range of services. There are many freely available resources online for web design technologies ranging from blogging platforms to content management systems.
Get Feedbacks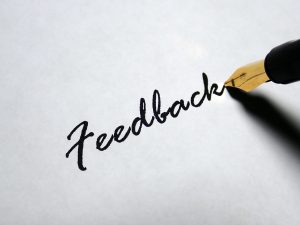 As you improve your skills, make sure to get feedback from others. For example, let your family and friends see your work to see if they notice it is out of place or problematic with the overall design. Also, be honest about how you feel about your plans – do you like them, or are they just something you made while bored? Getting honest feedback is essential not only for honing your skills but also for improving the overall design of your projects.
Create Projects for Others
One of the best ways to improve web design skills is offering service packages that include website creation. Many people are looking for new websites these days, especially interested in online marketing and blogs. Before creating a website for someone else, make sure to agree with them about what they expect from the finished product.
Why It's Necessary to Improve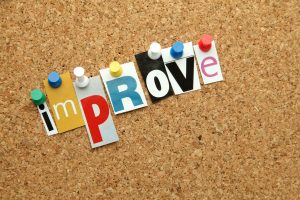 By engaging in these five ways to improve web design skills, you can make yourself more valuable when working with websites. You will also be able to provide a broader range of services for your current and future clients. Finally, by having the ability to work with multiple types of web designs, you'll be able to charge your clients less while still making a profit.
Ready to Get Started?
Now that you know what it takes to improve web design skills, make sure you start looking for new opportunities. Browse job listings online or talk to your employer about what new skills you could learn. If you live near a college or university, see if any web design Sydney courses are offered for beginners. Since there is always more to discover when working with websites, make sure you immerse yourself in the field and keep learning new.