In this blog post, we'll cover five advantages of google adwords for small business, how to get started and how to budget it for entire campaign.
What are Google Adwords
Adwords is Googles online advertising platform. Adverts are displayed among search queries and on third party websites. These are referred to as paid search and appear at the top of the search results with the word 'Ad' in a box to indicate they are paid.
Ad they are paid there is no need to wait for organic keyword listing, you can be high in the search results as for as long as your budget allows. Setting up an Adwords campaign only costs as much as you are willing to spend and isn't complicated.
Organic vs Paid Search
Organic search is determined by the search engines algorithms and on page Search Engine Optimisation (SEO). These are unpaid and otherwise known as natural rankings.
Websites improve their organic rankings by proving they are relevant and providing useful content to consumers. Google uses over 200 factors to rank websites organically.
Paid search operates on a bidding (and quality) system to determine which results are listed for given search terms. An algorithm evaluates an advert in relation to its relevance to the search keyword, utility, quality and the maximum bid entered.
The Adwords user pays for each click, number of impressions or conversion that is delivered by Adwords.
Why do I need Google Adwords
You may not be using Google Adwords but your competition probably is. Adwords provides a scalable way to reach customers and bring in traffic. In quite times a larger budget can be used to bring in more traffic and reduced when not needed.
A competitive marketing strategy most often involves Google Adwords. Successful paid advertising forces you to evaluate the value you offer and the amount you can spend to bring in new customers.
Google Adwords Market Share
Google Adwords is the king of paid online advertising. Some estimates put its share at over 80% of PPC search advertising. This is directly related to how many people use Google for search (pretty much everyone).
Other online advertising platforms included Bing Ads (Microsoft) and social media marketing (SMM) platforms such as Facebook, Twitter, Instagram and Pinterest.
Advantages of Google Adwords for Small Business
The Google Adwords platform is mature and has a comprehensive set of tools. There is a minimal barrier to entry and an account can be created and campaigns setup in a few hours.
Some advantages of Adwords include:
A comprehensive set of metrics that are used to measure results and to improve campaigns.
It's cost effective as you only pay if a user clicks on your ad.
Your ad is only shown where the algorithm determines it is highly relevant to the search term.
You can target your ads to specific audiences to increase conversions.
You can use remarking lists to advertise to recapture audience attention.
Adwords Gotchas
Advertising on Adwords successfully takes skill, time and patience. Small experiments need to be regularly run to determine what is working and what isn't. Unfortunately the majority of first time small business Adwords users fail.
This is due to lack of budget, not understanding how Adwords works properly and expecting results faster than is reasonable. Successful Adwords campaigns take regular work, commitment and take months to years to deliver results.
How to Start With Google Adwords
If you have a Google account you can sign up for Adwords. If you don't have an account creating one is easy. There are great training resources provided by Google to get your started. Youtube is also a good place to find free Adwords training videos.
Once you're ready to create your first campaign you can use the free automation (and simplification) tools provided by Google or if you have the know-how create a full campaign from scratch.
Budget of Google Adwords for Small Business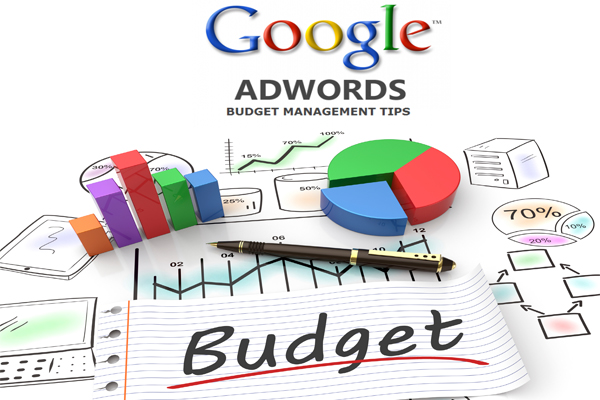 Your budget will depend on your small businesses requirements and industry. Competitive industries, such as web design Sydney, are expensive to advertise using Adwords.
In other industries your advertising budget will go a lot further (niches). As with conventional advertising a budget needs to be determined (what can your small business afford to spend on Adwords) and what sort of return you expect from that investment.
It is recommended to start with a small budget ($10-20 per day) for a few months. Use this time to learn about the platform and run small experiments and alternate your keywords and advert text to see what brings in the best results.
Adwords offers a full range of tools to assist in this. If Adwords is overwhelming it could be time to seek a small business professional.