How do you know if someone is the right fit for your business when it comes to hiring? Especially in a position that requires skills and talent, how can you be sure they are qualified enough to get the job done well? Web developers are one of those positions.
You have to know how to find them, assess their talents and negotiate with them so they will work for you. It's not as easy as it sounds but doesn't worry! Here's how to hire the perfect web developer!
What is a web developer?
A web developer is a person who builds, manages, and updates websites. This can be done on the back-end through programming languages like HTML, CSS, PHP, JavaScript, and MySQL. They also do the front-end development with programming languages like RubyOnRails or Django.
Additionally, they are responsible for designing how the website will work interactively by choosing how the buttons should function or making sure that someone can't troll you by posting racial remarks.
What makes a good web developer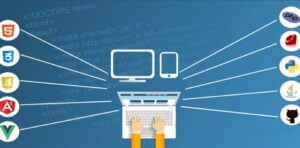 A good web developer is somebody who knows how to assess their talents, how to research different people for your business, how to look at their portfolio of work, how to negotiate a contract with them, how they want things done, and how to train them.
Why should you hire one
A web developer can be a significant asset to your company or business. They can take on many responsibilities for how your website functions and how it interacts with its users.
This can save you time and money on hiring a team of individuals for each of those tasks. By hiring a web developer, you're also able to tap into their creative talents and expertise that can help your company grow into new markets or industries.
How to hire the perfect Web Developer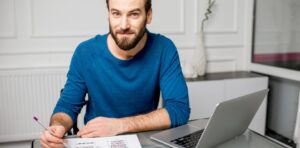 If you're looking to find the best web developer for your business, here are ten steps you can take to be successful.
1. Know how to assess their talents – When determining the right web developer for the job, you must know how to look for them. For example, you should know their personality or how well they will work with your team. It's also beneficial that you find someone who has experience in your industry to be familiar with how things work in your company.
2. Ask for referrals – Don't forget to ask others for recommendations! Another way of finding an excellent web developer is by asking people if they know any good ones. Companies like yours may be able to recommend someone who has worked for them in the past.
So how do you ask? Let others know what your business is looking for and how much experience you want for your web developer.
3. Do research online – Looking for a good web developer can take time because there are so many resources that you can use online.
4. Look at their portfolio – Once you are hiring a good web developer Sydney, make sure to assess how well they can do their job. One way to do this is by looking at how good their portfolio is. If they've done work for other companies or clients that you like, then that's a plus!
5. Make sure they're qualified – Another vital thing to remember when hiring a good web developer is if they are eligible to do the job. This means that they have experience and can do what you need them to do for your business. Ask how long they've been doing this and how much work they have done in the past.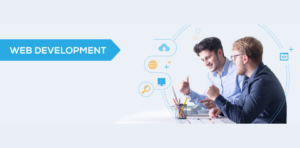 6. Negotiate a contract – You don't just hire someone without negotiating with them, right? So make sure to negotiate how much you will pay your web developer how to hire a good web developer takes place. They also may ask how long you plan to keep them for this job.
7. Ask how they work – When hiring a good web developer takes place, ask how they like to do their jobs efficiently. Likewise, if hiring a good web developer takes place, you can ask how they want their work done.
8. Onboarding them – Once hiring is taken care of, ensure that your new developer works well with your company. You may want to consider onboarding them, so they know how to hire a good web developer is done and how your business works.
9. Training them – Consider training your new developer so they can be up-to-date on the latest technologies and how to use them for this job. This will help ensure that they know how to hire a good web developer is done in your business.
10. Evaluating their performance – Not every web developer will work out for you. This means that it's vital that you know when someone isn't suitable for the job and decide if they should stay or not. For example, if your developer isn't happy, then this may not be the right person for the job.
There are a lot of things to consider when hiring a web developer. The most important thing is that you feel confident in the skills and experience, but there's also a lot more to it than just their resume. An excellent way to gauge if someone will deliver on your expectations is by asking them questions about past projects or what kind of work they do.
Whether you're looking for an experienced full-stack designer or need some custom functionality built into your system,