There are a lot of different ways to learn about web design. Some of the methods include using books and websites. Some people also prefer to read magazines. This can be a great way to learn about the basics of web design. However, the goal of learning about web designing is to make the world a better place. Therefore, it is essential to have the proper technical knowledge.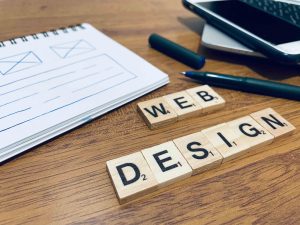 What is Web Design
The term "web design" refers to the process of designing the web's user interface and user experience. The work of designing the website involves the creation of standards for the software and user interface and the development of standardized codes. In addition to graphic design, web design encompasses many different disciplines, including search engine optimization and user experience. To be more specific, web design can be defined as creating and implementing a website.
Why is Web Design important?
Web design helps establish a brand. If your website's design differs from your competitors, you'll find it difficult to establish brand recognition. A well-designed website will also be easier to navigate and will last longer than a subpar one. It will attract more visitors and capture more leads. It will also outrank your competition. It will keep visitors on your site, resulting in more sales and revenue. This means more profits for you.

A great website is essential for any business. It should be user-friendly and easy to navigate. A great website will increase conversion rates and customer retention and create a positive impression.

The design of a website should also be attractive and inviting, but it should also be functional for your users. And it should be easy to use so that you can save time and money.
Top Three Things to Keep in Mind
The field of web design encompasses a variety of skills and disciplines, including user interface design, user experience design, standardized code, and web graphic and search engine optimization. There is no single "right" way to create a website, as it is a highly diverse field with many facets and sub-areas. Here are the top three things to keep in mind when designing your website. There are many different methods, disciplines, and tools available to help you.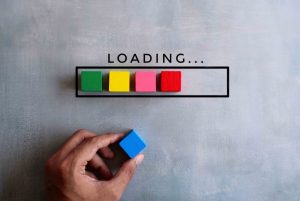 Speed: A website that has the right pace is more likely to convert visitors into consumers. Whether the visitor clicks on a dropdown menu or hovers over a sidebar menu, a site with a slow loading time will likely cause a substantial bounce rate increase. The goal of web design Sydney is to make sure that your visitors can get the information they are looking for quickly and easily. A website that takes more than three seconds to load is unlikely to convert visitors.
User Experience Design: One of the most important things to consider when designing a website is the user's needs. A website that is easy to use will encourage repeat visits and encourage users to stick around for future purchases. In other words, the goal of web design is to delight your users and make their life easier. By making it easy to navigate, your website will be more successful and attract repeat customers. Learn how to use social media, digital marketing, and user research to make your site as easy to use as possible.
Content Design: The design of your website is crucial to the success of your business. The most important thing to consider is your brand's identity. A website should be designed to represent your brand and communicate your message to your audience. A well-designed website will make the visitor feel comfortable and can even increase sales. So when it comes to web design, make sure that it reflects your brand. Then, you can begin implementing your new design strategy.
Tips in Web Designing
Creating a website is a complex task, and there are several elements to consider. First, of course, you need to make sure that your website is visually pleasing, but you also need to make sure that it is functional and helps your visitors find what they're looking for. Aside from attracting visitors' eyes, a well-designed website also has to have an emotional impact. The following ten tips in web designing can help you achieve this.
Don't overload your home screen with elements that don't serve the purpose. Try keeping the essentials in a corner. Having a large block of text on your home screen can be intimidating. Instead, keep the text to a size of 16pt or more extensive.

Don't let your home screen look like a museum. You'll have more readers and higher conversion rates if your home screen is less cluttered.

Use the right colours and fonts. Not only does colour affect your website's look, but it also affects your visitor's engagement. The right colour and text are essential elements to improve your site's appeal. If your visitors can't immediately recognize the call to action button, you might need to reposition it to draw their attention. Brilliant designers use bold and suggestive colours to create a strong visual impact.

Keep your home page consistent. Too many fonts and colours can detract from the overall look and feel of your website.

Don't spread too much information on a single page. Users tend to scroll more than click. So, try to stick to one main page.

Don't make your home page too long – it will only confuse your reader. Aim to have one single large, clean, and simple home page.

Use simple typography. A web page with lots of links and pictures can be overwhelming for your customers. People will appreciate your effort to make their experience on the site as easy as possible. The more simple the design, the easier it is for them to navigate. There are several other valuable tips that you should consider when creating a new website.

Always use white space. Using white space can make your webpage appear more appealing. It is also helpful for readability. Including white space between large chunks of text and images will improve their usability.

The best website design is also aesthetically pleasing. Ensure that the pages have an attractive layout and easy access to essential features. Your viewers will appreciate it. When they browse the website, they'll be able to find what they need.

Avoid too many distractions. The best websites are visually appealing and user-friendly. A web design should guide them through the content and keep the page from getting too cluttered. It is essential to ensure that your visitors can navigate easily around the site and avoid making their life more complicated by not using the correct file type.