You have a great business idea or an existing website and you want a new slick looking website. Choosing a WordPress theme, it can be overwhelming. WordPress claims to be simple and easy for anyone to get a up and running in no time. Maybe for a developer or someone technical, maybe that isn't you.
You can get lost in the sheer number of WordPress themes and plugins. The best themes are popular and used on many websites, loosing that custom look. If you do want to customise them you need design and coding skills.
The other option is to get a custom theme built to suit your exact business requirements. This is a great option but comes with its own difficulties. How do you find a good developer, can you afford a good developer? How do you even know if the work is good?
Lets explore the good and bad points of WordPress themes and custom themes and help you choose the right option for your business.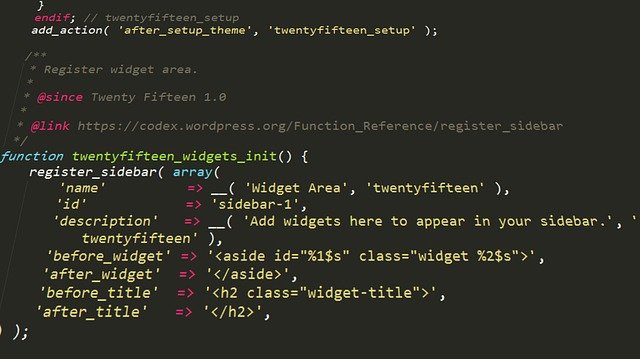 Good Points of WordPress Themes
Cheap – usually $50 to $300

Reputable themes are updated regularly to stay inline with WordPress core updates

Simple to install

Quick to setup – you can usually have a basic site up and running in a few hours

There are many options to choose from, these can be from one of the many theme vendors such as Theme Forrest
Bad Points of WordPress Themes
Often large and bloated with lots of unnecessary code

Often include many plugins and templates that can cause complex issues and security concerns if not updated regularly

Theme vendors can disappear, leaving you unsupported and stuck if you need to fix problems

The underlying frameworks can be hard to override if you need to make custom changes down the track

Just because a theme is popular doesn't mean its written well and secure

Can give a generic 'WordPress' look that people can easily identify, lessening your business credibility

There can be too many options and it can take a long time to find a theme that fits your brand
Good Points of Custom Development
A fully custom look that perfectly matches you brand

You can add as many features as you like

Good designers will give you a modern (and not generic) look

Well developed custom sites use minimal templates and plugins making them blazingly fast (better Google rankings)

Well developed sites are easy to update, add to and alter

Good developers make the codebase easy to read and simple for another developer to take over development

Issues can be solved simply and immediately (not having to wait for theme developers to respond and issue a fix)
Bad Points of Custom Development
Custom websites can be more expensive

Custom building them can take weeks or months

Quite a bit of input is needed from you to get the site just right for you business

It can be hard to find reputable and affordable developers

A lot of developers avoid face to face meetings, making communication and relationship building hard
Conclusion
As you can see there is a bit to choosing the right option for your business. Basically if you have a limited budget and branding it may be better for you to buy a theme from a reputable vendor and spend some time learning how to set it up. If you have a bigger business with changing requirements, and established branding, it is probably a good idea to find a good local developer. Developers vary from sole freelancers to large digital studios, again the decision will come down to your requirements and budget. Regardless be sure to check their prior work and make sure they develop with accessibility, maintainability and SEO in mind.