Here are our top choice for best invoicing apps for Small Business in 2022.
Finding a great invoicing app for your small business can be hard, read on to find out what the best options are.
Bonsai

Hello Bonsai is a invoicing and business management app. It offers invoicing, freelance proposals and contracts, helps you to track your expenses and manage your clients, as well as keeping tabs on the time you spend working on projects. Essentially Hello Bonsai gives you everything that's needed for managing an effective business from start to finish!
Pricing
Prices range from $19 to $29 a month. Additional users (partners) are $9 per month and the tax add on is $10 per month.
Positives
Cheap monthly plans with no lock in contracts
Simplifies every aspect of running a freelance or small business, not just invoicing
Intuitive user interface and workflows
Great documentation
Useful templates
Tax and payments add-on's
Negatives
Offers more features than required by some users
Tax and payment functions are an additional cost
Conclusion
Bonsai is a great invoicing app and much more. The developers have gone above and beyond to simplify running a small business and the monthly price is very reasonable in comparison to some of the competitors. You can check it out here.
Xero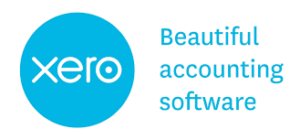 Xero is the most comprehensive invoicing app and expensive option on this list. It includes invoicing, accounting, payroll and project management features.
Pricing
Prices range from $27 to $67 AUD per month.
Positives
Full featured
Accountant access
User levels
Invoicing
Quoting
Payroll
Online and nothing to download
Negatives
Expensive
Steep learning curve
Many features a lot of sole traders and small businesses wont need
Conclusion
If your serious about running your small business properly and growing you should check out Xero first. My accountant recommended it to me and I haven't looked back.
Freshbooks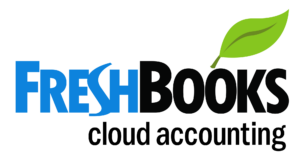 Over five million freelancers and small businesses trust Freshbooks for their invoicing and basic accounting needs. Freshbooks initial focus was on freelancers but they have expanded to cater for the needs of small businesses as well. The companies moto is to help you focus on your work by making invoicing and accounting as simple as possible.
Pricing
Plans range from $15 to $50 per month with 10% discount on annual subscriptions.
Features
Mobile apps
Time tracking
Basic accounting
Custom branding on invoices
Online client payments via Strip and PayPal
Custom login domains
Great integration's with some other major apps
Import/export features
30 day money back guarantee
Basic project management features
Client portal
Late payment reminders
Positives
Intuitive and user friendly interface
Great customer support
Reasonable price for the features
Great reputation
Easy to learn
Negatives
More expensive than some of the competition
Limited invoice customization
New app version has less features than Freshbooks classic
Limited direct integration with major eCommerce sites
No free plan
Conclusion
With the money back guarantee Freshbooks is worth a try. Most features freelancers and small businesses need are there. Their reputation is great and many users have been with them for years. However, for sending the occasional invoice it may be overkill and too expensive.
Zoho Invoice
Zoho invoicing app is one of the main competitors of Freshbooks. The interface is slick and they are constantly adding new features. Zoho invoice was created in 2008. Their moto is to allow users to 'spend more time on growing your business and less time on sending bills'. They have a great free plan to start you off and then reasonably priced paid plans as you grow your business.
Pricing
Free for up to 5 clients. Paid plans range from $9 to $29USD per month. Yearly subscriptions get 2 months free.
Features
Payments collection
Recurring invoices
Estimates that can be turned into invoices
Time tracking
Expense recording and reporting
Mobile apps for iOS, Android and Windows
Customization templates
Workflow automation
Collaboration features
Great selection of integration's
Client portal
Invoicing app
Positives
Good supporting documents
Responsive online support via chat
Great integration with other Zoho products
Negatives
Free version limited to 5 clients
Custom domains only available on the most expensive plan
No integration with Zoho inventory
Conclusion
If you are looking for invoicing apps with all the features of Freshbooks but for substantially cheaper you should checkout Zoho invoice. Zoho are a solid company that has been around for over a decade. They have many apps to cater to different business needs and Zoho invoice is on of their best.
Wave Invoice

The Wave invoicing app is a unique product in that they offer a full featured and mature platform for free with no catches. They do however collect a small commission if you use their payment processing facilities (optional) and they are transparent about this. Wave has been operating since 2010 and have served over 3 million customers and tracked over $180 billion in income and expenses.
Pricing
Wave is free for all features with no credit card required unless you use their payroll service. They do however charge a small percentage to use their online payments.
Features
Recurring billing feature
Automated payment reminders
Payment processing (with small fee)
Invoice in any currency
Invoice customization
iOS and Android mobile apps
Email integration with main services
Automated sales tax calculations
Positives
Free platform
Maintained by a large team
Intuitive and user friendly interface
More advanced accounting and payroll features when needed
Negatives
Fee on payment processing
Conclusion
Wave is one of the more exciting options on this list. They have a great reputation, a solid team and fantastic features. If you are looking for a free or paid solution they are worth checking out. They do charge a small fee on payments they process but that's only if you use them for payments.
Invoicera

Invoicera is a full featured invoicing app that has over 3 million users. Their focus is more on small to large enterprises rather than freelancers. Their products started as a premium invoicing solution but has since reduced prices to be more competitive.
Pricing
Free for up to 3 clients. Paid plans range from $15 to $149 USD a month. Annual plans get a 20% discount.
Features
15 day free trial
Free limited plan for up to 3 clients
Mobile apps
Client portal
Financial reporting
Online payments with 25+ payment gateways
Custom workflows
Time tracking
Multi currency support
Purchase orders
Late payment reminders
Local installation available
Over 35 integration's
Positives
Full featured
Good reputation
In business for over 10 years
Negatives
Expensive compared to Zoho invoice
Customer support lacking
Features not updated as much as the competition
Conclusion
Invoicera is a premium invoicing app that has been through good and bad stages. Their customer support was lacking but seems to have improved. They have a free plan so its worth checking out.
Hiveage

60000 small businesses and freelances use Hiveage for their small business invoicing. Their platform has been running since 2006. It is feature rich and capable. Unfortunately they began as a free service but no longer offer free plans. The current iteration focuses more on small businesses than freelancers.
Pricing
Plans range from $19 to $99USD a month. No free plans.
Features
Estimates and quotes
Accept online payments
Reporting and basic accounting
Recurring and subscription billing
Team management
Time tracking tool
Expenses tracking
Mileage/km tracking
Mobile apps for iOS and Android
Automated payment reminders
Open API
Positives
Invoice customization
14 day free trial
Impressive automation features
Extensive third party integration's
Focus on ease of use
Data portability with export/import features
Negatives
Expensive relative to the competition
No free plan
Mobile apps still in beta
Conclusion
Hiveage invoicing app has a great set of features. At first glance the pricing seems expensive but looking at what you get it seems reasonable. It may however be overkill for solopreneurs and freelancers wanting to send the occasional invoice.
Due Invoicing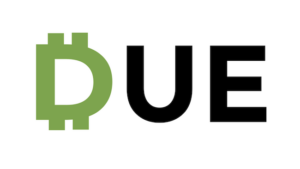 Due invoicing is a part of the due.com platform. They offer a fully featured service. Its not however transparent how they generate revenue. There is also less information available about due than the competition and not many comprehensive reviews.
Pricing
The due.com service is free. There isn't any information available on paid plans.
Features
Accept payments online
Security focus
Automated payment reminders
Payment processing
Advanced payment features such as digital wallet and eCheck
Multiple languages and currencies
Unlimited clients
Automated late fees
Tax calculation
Team permissions
Data export feature
Invoicing app
Positives
Clean intuitive interface
Many of the same features as the paid alternatives
Support section with FAQ and tutorials
Used by some large companies
Negatives
Selective on who are allowed to use the platform
Numerous negative reviews
No mobile apps
Conclusion
Due is another free invoicing app on this list. Their service is full featured with minimal restrictions. It is however unclear how they generate revenue. They also seem to be selective on who can use the platform. If your feeling adventurous they are worth a look. If you are looking for a simple free solution you might be better off with Zoho.
Sighted

Sighted is the first 100% free invoicing app so far. It has a simple interface that will do what most freelancers and small businesses need. Its full featured so quite unique in that its free. Some websites indicate that the free plan offers 20 invoices per month for a single user and up to 10 clients.
Pricing
Free for all features. Some research suggests that their are limits on the free plan but no information on paid plan pricing.
Features
Contact database
Customization of invoices
Hourly billing
Multi currency
Payment processing
CSV file downloading
Positives
Simple interface
Free
Most of the features freelancers need
Invoicing app
Negatives
No mobile apps
Lack of transparency regarding paid plans
Conclusion
If you are looking for a free small business invoicing app that isn't as restricted as the others listed here then definitely checkout Sighted.
Simplybill

Finishing this invoicing app lit is Simplybill, which is a full featured but one of the lesser known invoicing apps, catering to medium to large businesses.
Pricing
Free for up to 3 invoices a month. Paid plans range from $5 to $25 USD a month.
Features
Reporting
Invoice open tracking
PDF invoices
Customizable invoices
Overdue invoice tracking
Reminders and thank-you messages
Positives
14 day free trial
Custom headers on paid plans
Invoicing app
Negatives
Limited information on website
No mobile apps
Limited features compared to competition
Branding on free plan
Conclusion
There are some great paid and free options for managing your freelance or small business invoicing. We think Bonsai is the best all round product at a reasonable price. Users can start using it for invoicing and then explore some of the other powerful features.
Checkout These Other Posts for Small Businesses