Business owners need a place to host their company's website. Both SquareSpace and Wix offer solutions for small business owners who want to create a professional-looking site that showcases their company. However, they come with some serious differences, too. Read on to learn more about the similarities and differences between SquareSpace vs Wix.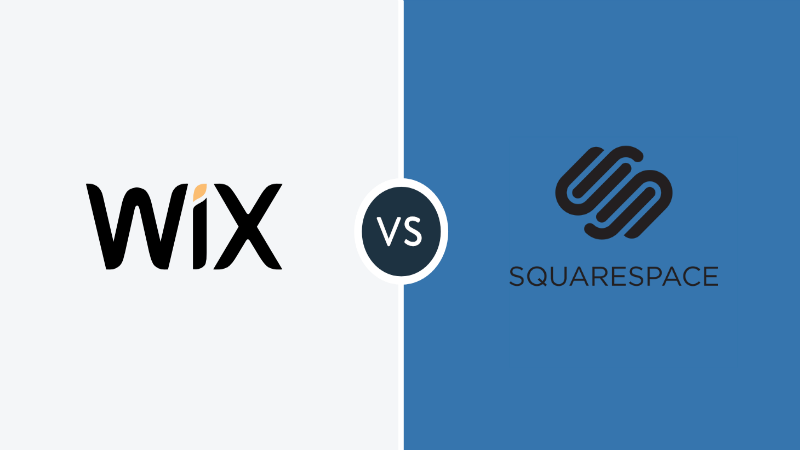 SquareSpace vs Wix: What to Expect
Both SquareSpace and Wix are easy to use and understand. Both platforms come with easy-to-follow tutorials that help guide you through the process of building a website, from designing your site to uploading your content.
Pricing: Pricing can be a huge difference between the two services. SquareSpace charges $19 per month and Wix has a range of plans, starting at $20 per month and going up to $990 per year.
Hosting: Both companies are hosted website providers, meaning you can only host your website with them.  With both Squarespace and Wix you get more hosting features with the more advanced plans. These plans cater for small websites with low traffic to large organisation website with thousands of daily visitors.
SEO: SEO is a huge thing for modern businesses. Whatever plan you go with, both SquareSpace and Wix have SEO tools to help your site rank better. However, with SquareSpace, you also get a dedicated SEO team that can help you rank higher than with Wix, who's SEO tools are more basic.
Customer Service: Both companies offer helpful customer service agents. However, SquareSpace's team is more likely to give you clear answers to your general and technical questions and better guidance on how to address your issue.
Speed: Both companies offer fast hosting speeds, with your website being provided by a global network of servers and a content delivery network (CDN).
SquareSpace Pros
Basic hosting is a feature that many business owners are looking for. Wix offers a scaled-down option, whereas SquareSpace's basic plan comes with a single server. This means you get faster loading times and less downtime.
Easy to Use
If you'd prefer a marketing-focused website, then you'll like SquareSpace. The platform makes it easy to create landing pages and use powerful marketing tools. You can also go the extra mile with your design and add stunning images to your site.
SquareSpace's customer support is top-notch. You can chat online with a representative or call them for assistance. Both teams offer great customer service and are more likely to give you clear answers to your SEO questions.
Wix Pros
Beautiful Design
It doesn't matter if you're looking for a basic website or a sleek, modern one, Wix has a design to fit your needs. It's easy to customise your site's look and feel with the built-in themes.
Professional Design
If you want your site to stand out against the competition, then you need a website designed to do just that. With Wix, you get an online space that has all the tools you need for a professional-looking site.
Customisation – If you want to make some pretty big changes to your site, you can do that with Wix. Try swapping out the logo or swapping out the background image for an entirely different feel. You can also change the colour scheme to get a completely different feel.
SquareSpace Cons
With SquareSpace, you have a limited number of hosting options. If you want dedicated servers, the only option is the $399 per month plan.
If you want to use marketing tools that help you grow your business, then you're out of luck with SquareSpace. You have basic tools that aren't going to help you rank higher in search results.
With SquareSpace, you have a lot of customisation options. This includes swapping out the logo or the colour scheme and basic layout changes.
No self hosting, Squarespace is a hosted platform so they take care of all the hosting and keeping the system up to date.
Final Words: Which is Better, Squarespace vs Wix?
The decision on which hosting platform to choose for your website comes down to your needs, as well as your budget. Both Wix vs SquareSpace offer solutions for small business owners that want to create a professional-looking site. However, you'll get the most out of your hosting experience if you go with Wix. The platform offers more features, and it's less expensive. However, if you're looking for a bigger host with a sleek design, then SquareSpace is the way to go. The platform offers basic hosting, a basic design and simple branding options. So it's a matter of Squarespace vs Wix.