Web developers work with other designers to make sure that they will meet the basics of web development works and the site functions well. They're responsible for coding and programming the functions of a site, which includes creating web pages, adding text and images, handling page layout, fixing bugs and optimizing how the site works on different devices or browsers. Web developers also need to know how to create secure sites that will prevent their page visitors from worrying about hackers stealing any of the information on their site.
As a web developer, you can specialize in one area or be a jack-of-all-trades. For example, you might be responsible for building client sites from start to finish, or you could help other web design Sydney and programmers ensure their work is top quality. And given the rising popularity of mobile devices, it's no surprise that web developers are increasingly needed to build sites specifically for apps.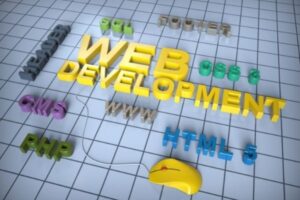 Why Web Development is Important
A website can be many different things, but it usually contains at least one following: text, images, sound, and video.
The basics of web development are the process in which websites are created. This involves making sure that a site has all of the necessary content (for example, information about who runs the site) and arranging and displaying it in a way that is aesthetically and functionally effective.
Types of Developer
Web developers are the creative minds behind some of your favourite websites! Web development is a complex and ever-evolving profession, and web developers come from different backgrounds and specialize in other areas.
The three main types of web developer include: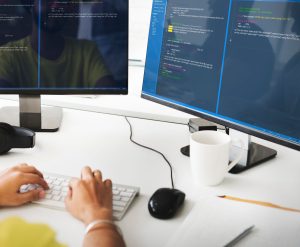 Front-end Developers
These people design the look and feel of the site by using HTML, CSS, JavaScript or another coding language to create interactive interfaces. In addition, they're responsible for ensuring that all elements, such as text boxes, buttons, menus etc., work properly on any device (smartphone/tablet).
Back-end Developers
These people focus more on functionality than design. They use programming languages like JavaScript or PHP to build databases used by a website's front-end developers.
Full Stack Developers
These people are more of a jack-of-all-trades. They handle both front and back ends while also working with databases, servers, networks etc.
There are tons of different responsibilities that come along with being a web developer! Web developers are the ones who design the layout, style, and structure of the site. They're the ones that make sure everything is compatible across all devices.
Web Development for Beginners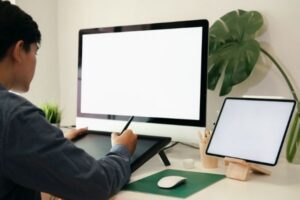 Anybody can learn to make a website. You don't need an expensive computer or special software to begin making websites, and you certainly don't need any formal education or degree. Many people with backgrounds as diverse as construction workers, artists, and teachers have learned web development skills on the Internet for free!
What Does a Web Developer Do?
Web developers are the designers, programmers and creatives behind some of your favourite websites! At a minimum, web developers must be able to design sites that look good. Beyond this minimum requirement is where the developer becomes unique in what they do for each site. Some developers prefer to make sure everything looks its best by doing the coding themselves.
Others prefer to leave this process up to a team of coders and programmers while they take care of the technical side, such as making sure the site is virus-free and that there are no broken links.
What Kinds of Tools Do Web Developers Use?
Web developers have many options when it comes to the tools they use to create their sites. Most web developers use a "code editor" to code, test, and design websites. Google free code editor is a standard tool among developers. It makes changing the HTML much easier than the default text editors pre-installed on most operating systems.
A designer or a programmer may use Adobe Photoshop or GIMP to edit images or create site mockups. Some coders even borrow computer programs meant for other purposes, such as Microsoft Word, because they can save files in HTML format.