Marketing Web Design Services is the key to success. This does not mean sending thousands of brochures and business cards. There is a big difference between marketing and advertising. Advertising should be done to spread the word about your web design company. Marketing should get people talking to other people who may need a website of their own.
Marketing web design services is a two-step process. First, you must get traffic and then sell it. The first step involves getting traffic to your website. The second step is to convince the visitor to make a purchase.
How do you accomplish this?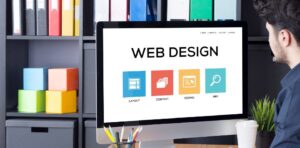 First, you will need to drive traffic to your website. This can be done with article marketing, social bookmarking, blogging, press releases, and email marketing. The key is to generate a buzz about your website. Once you have established yourself as a credible source of valuable information, it is just a matter of time before your visitors will give you their credit card information.
Once your website is up and running, you must sell it. Many people do not know how to market web design Sydney services because they feel like the process is too complicated to understand. However, if you follow the proper steps, it does not have to be difficult at all. Here are some examples of some tips:
When you provide web design services, you will be dealing with both clients and customers. If you want to ensure success, treat both parties with respect. Mention how much you can do for them as well as what your fees will be. Being professional helps you gain trust, which can lead to increased business.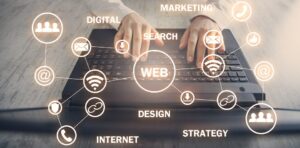 It is essential to explain the whole process, including the steps you will be taking to achieve the results. This will make the client see that you have a clear idea of what you are doing, and it will help your credibility in the industry. On the other hand, if you fail to explain everything, your potential customers may feel that you are not serious about providing the best services, which could end your chance for success altogether.
Show your potential clients the number of hits you have received and any sales that have been made. By showing the benefits of using your web design services, you will prove that you are one of the leaders in the industry and will have no difficulty convincing potential customers. If you cannot get any sales after the first few steps, it is advisable to re-do the entire presentation to include all the essential steps again.
These are only a few tips. To gain success with your web design company, you must provide a well thought out presentation for all visitors. Remember, they will decide whether to work with you or not. It does not matter how unique your website is if nobody knows it exists. You will be losing potential customers before you even begin.