What is Web Hosting?
Web hosting is the service that allows you to upload your website onto a server, making it available to visitors around the world. The process involves placing files on a server where they are accessed by visitors who access them via a website or other online service. Hosting services typically provide storage space, and backend features such as database management, site analytics tools, and security protection from malicious software.
The Benefits of Web Hosting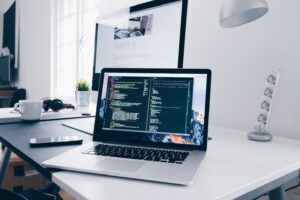 Web hosting provides many benefits, including faster websites with lower costs for bandwidth use. It also helps the environment by reducing the number of servers needed to run a website or online service. In addition, it shares resources among all customers on the web host's network. If you are looking for an affordable way to get started with your first website, this is what I recommend!
Improves Your Site's Performance
Web hosting allows your site's files and data to be stored on a server. This reduces the strain on your computer and network resources when too many people visit your site simultaneously. In addition, this provides faster performance for visitors to your website or web application because less data has to be transferred from their devices to yours.
Enables Accessing of the Site from Anywhere
A website hosted on a web server can be accessed by anyone who has internet access and knows the URL. Therefore, if you want to update your site, all you have to do is edit the files on your host's server, and it will appear to live almost instantly. You also benefit from having many backup copies of your site being stored on the server.
Care for Your Site with Managed Services
Web hosting providers offer you a suite of backend features to help you maintain and optimize your website or web application. These include automated software updates, backups to protect against data loss, 24/7 monitoring for potential security threats, DDOS protection during traffic spikes, and various other services.
With the help of your web host's support staff, you can also manage your site's email addresses and sub-domains.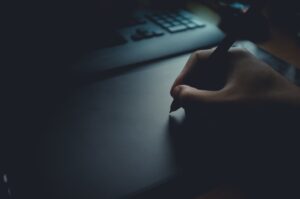 How to Find a Web Hosting Provider
Looking for a good web hosting provider can be overwhelming, especially if this is your first time. In addition, the features and functionalities offered by these services vary from company to company, so it's essential to pay attention to what each offers before deciding.
Here are several factors you should take into consideration while browsing the web host market:
Price. If you are starting, then choosing a provider that does not charge much will be the best option because, at this point, you are looking for an affordable solution. On the other hand, if you have more experience in web designing and want to take advantage of advanced features, I recommend choosing a higher-priced provider.
Storage space. Storage space refers to how much space you have to store all of your website's files and database data on their servers. This can be important depending on how much traffic your site gets and what type of content it has, such as lots of images or videos.
Bandwidth. Bandwidth, which is measured in gigabytes (GB) per month, limits the maximum amount of data that can be transferred from your web host's servers to your site's visitors. This is especially important for sites with many images and videos because going over the allotted bandwidth will slow down navigation for visitors.
Customer support. Websites hosted on a server must be monitored 24/7, so having access to your web host's customer support team is essential. The more reliable the service, the better because you will need help if something goes wrong with your site.
Technical specifications. How many servers does the company owners run their network infrastructure? This information can tell you how much of a load they can handle before things start slowing down for their customers.
Server response time. The average load time refers to how quickly a request for a page or file is sent from a visitor's computer and received by the hosting server. The faster the load time, the better because it keeps visitors engaged with your site instead of waiting for pages to download.
Uptime/uptime guarantee. Uptime refers to the total amount of time that your website is accessible and operational on a given day.
Hosting service with an uptime guarantee will credit you for any loss in income or sales that can be attributed to downtime.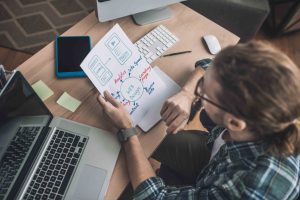 Web design Sydney
offer server space and utility features like bandwidth, storage, and data transfer limits for a monthly fee. However, web hosts are responsible for ensuring that their servers meet certain technical specifications, provide appropriate security measures to protect your site, and have enough resources to accommodate all of their clients' sites.