What are Some Reasons to use Instagram for Business
Instagram is a mobile photo sharing app created in 2010 with more than 500 million daily users. Facebook purchased Instagram in 2012 for 1 billion dollars. Instagram is one of the most popular social platforms and is gaining new users at a staggering pace. This is due to its simplicity and visual focus, making it a powerful platform for creating and sharing images and video content.  Creative Instagram ads can be a great option for your business.
Instagram can benefit your business in the following ways:
It makes it easy for people to find and contact your business
It can drive traffic to your website
It's great for increasing brand awareness
You can connect with your customers
You can increase customer satisfaction
You can learn more about your customers
Instagram offers free analytics
Its easy to run promotions on your content
If you are approved you can add shopping links to your posts
You Need an Instagram Strategy
Using Instagram effectively for your business requires a strategy.  Some of the things to consider include:
How often should you post?
What style will best represent your business and will you use a style guide?
What content topics should you focus on?
How will you engage with customers and what guidelines will you follow?
What hashtags will you associate with your brand?
How to use Instagram for Business
You have a new clean Instagram account, now what? Here are some of the basics to help you get the most out of your Instagram account:
Convert your profile to an Instagram business account
Add photos, videos and visual content
Respond to comments on your posts
Use Instagram ads to promote your business
Differentiate yourself from your competition
Run giveaways and promotions
Find relevant Instagram influencers and partner with them to promote your content
Post regularly but don't over do it, focus on quality over quantity but be sure to post at least a few times a week
Here are Some Instagram Tips and Tricks
It will take time to get the hang of using Instagram for business. I suggest posting a few times a week initially but login in daily to check your analytics and respond to comments. Building up a following will take time and effort, slow and steady works the best. Here are some tips to help you fine tune your Instagram business account:
Your username should match your other social accounts to make it easy to find you
You need to use a deliberate marketing plan
Use brand specific hashtags and incorporate them into your marketing plan
Stay true to your audience and provide useful content, don't spam them with irrelevant or low quality content
Make full use of captions to describe your content and add hashtags here as well
Use filters or similar visual styles on your content to give your brand a unique and identifiable look
Use albums to add multiple photos or videos to each post
Collaborate with influencers, this can be expensive but the payoff can be huge
User Instagram ads, currently it is great value compared to Adwords or Facebook Ads
Connect your account to your businesses Twitter and Facebook accounts
Check Out This Great Instagram Infographic
Infographic of Instagram Statistics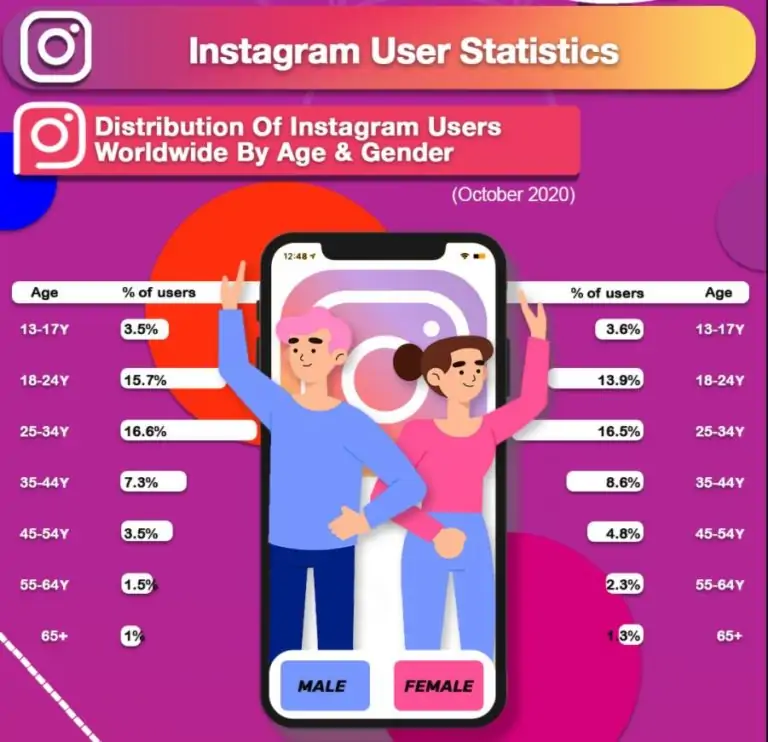 Source: https://coolerinsights.com/
Conclusion
Instagram is huge and if you aren't using it for your business you are missing out. Engagement is higher than the other social platforms and your advertising budget will go further. It is however different to the other platforms requiring you to come up with a new and unique strategy. If you follow the above tips and put in the time and effort the payoff will be worth it. So don't waste time and get your Instagram for business account setup and get going on your strategy and producing quality content.
If you would like help with this or any other aspects of digital marketing please reach out to my creative web development agency in Sydney. We are a specialist small business website designer.